Orthopaedic Scholarship Recipient
My country Somaliland has one of the lowest ratios of physicians to population in the world, and we are almost completely lacking in medical specialists to assist our people.  As our country rebuilds from the devastating civil war, we urgently need to improve our healthcare infrastructure.  However, because we lack recognition from the international community, our options for training physicians are severely limited.
I graduated with a Degree in Medicine and Surgery (MBBS) from Amoud University in Borama in 2008. I worked at Edna Adan University Hospital, Hargeisa, Somaliland as a General Physician and the Medical Director for seven years.  However, my country of around 3.5 million people is without a single qualified Orthopaedic Surgeon.  Therefore, the need of my country motivates me to become an Orthopaedic Surgeon and I am committed to returning to Somaliland upon completion of my training.  I am confident that I will excel at this program with my knowledge and skills.
This Scholarship would be one of the greatest rewards for my motivation and persistence for success. I swear to uphold and exceed all that is expected of a future physician while promoting the progress of medicine and humanity.
Dr Said Osman Dahir
Recipient of Australian Doctors for Africa's Orthopaedic Scholarship and first year Orthopaedic Resident at Addis Ababa University and Tikur Ambasa Specialised Hospital.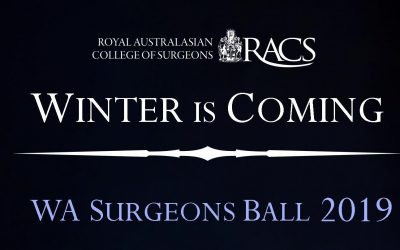 The RACS WA Surgeons Ball is just around the corner and they have had a fabulous response to date from fellows, with the event almost sold out. For those still thinking of attending, RACS WA is preparing to take you on a unique winter experience where elegant &...